Disposable glasses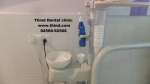 we can use disposable glass for every patient .That are properly covered before use.The sink is properly cleaned and glass is put in dustbin immediately after patient go.
Colgate plax mouthwash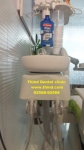 Colgate plax mouthwash is used for patient when patient is advised to do rinsing during dental treatment procedures like scaling.Suction devices are covered properly .
Suction system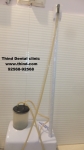 The suction system is properly covered. The suction is properly cleaned everyday and new suction tip is used for every patient
Air rotor handpieces.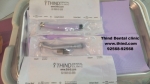 The handpieces are properly packed in plastic covers before that they are autoclaved to avoid any infection to patient during treatment procedures.
Pentamix machine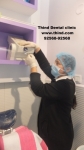 pentamix machine is used for mixing the material for impression taking so that infection doesn't occur while hand mixing.
Water tap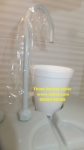 The water tap is properly covered so that it cannot get contaminated with saliva and splashes.
Proper cleaning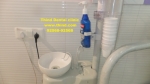 The sink is properly cleaned after every patient to control infection.
Ultrasonic scaler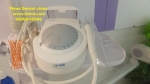 The ultrasonic scaler that is used for scaling is properly covered with a plastic cover to control any contamination with foreign particles .The scaler tip is changed for every new patient that is properly sterlize before use.
Dental chair light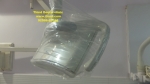 The dental chair light holding is properly covered with a plastic cover and clean after every surgery to control infection that doctor,assistant may touch while doing surgery